Nightkeep
Nightkeep is mix of metroidvania/RPG inspired by some JRPG games.
Original fantasy story with fairytale elements.
Original artwork and soundtrack
Many various quests and NPCs
Multiple endings
Game mechanics influenced by the PS1/SNES era of video games
Classic RPG elements - EXPs, a leveling system, equipable items and power ups.
More than 70 different items
Slight rogue-like elements
Supported platforms: MS Windows, works with Wine on Linux
Currently hiatus. I am working on a smaller side project see https://twitter.com/PixelABCD, I will use any income from it as an external source of funding for this game. You can read a detailed description of Nightkeep @ https://igg.me/at/keep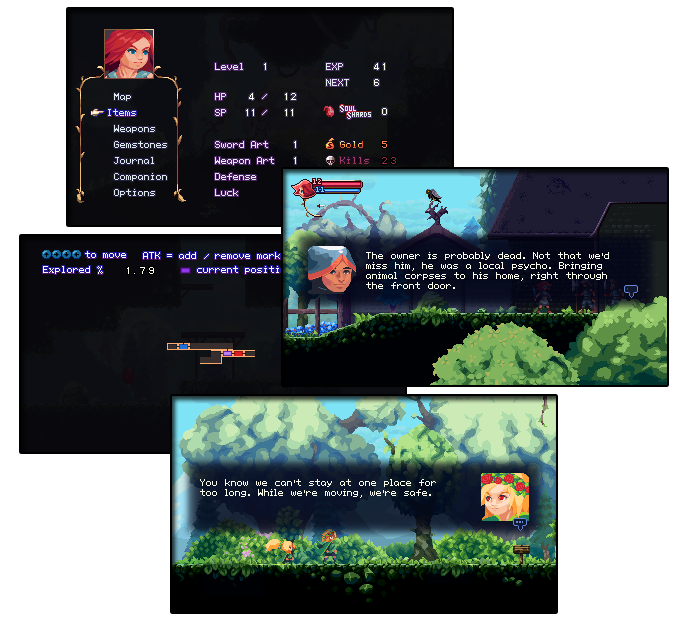 Items
The game holds over 60 different items you can come across during your playthrough of the campaign. They can be found in chests, secret rooms or in the corpses of your enemies.

Story background
Long ago, the world was divided into 4 different kingdoms. A chain of events, however, caused one king to disappear, leaving the 3 kingdoms fighting over his lands.

All that is in the past now. Let's jump 735 years into the future, where two huntresses are on their way to the Nightkeep village, sent by their guild.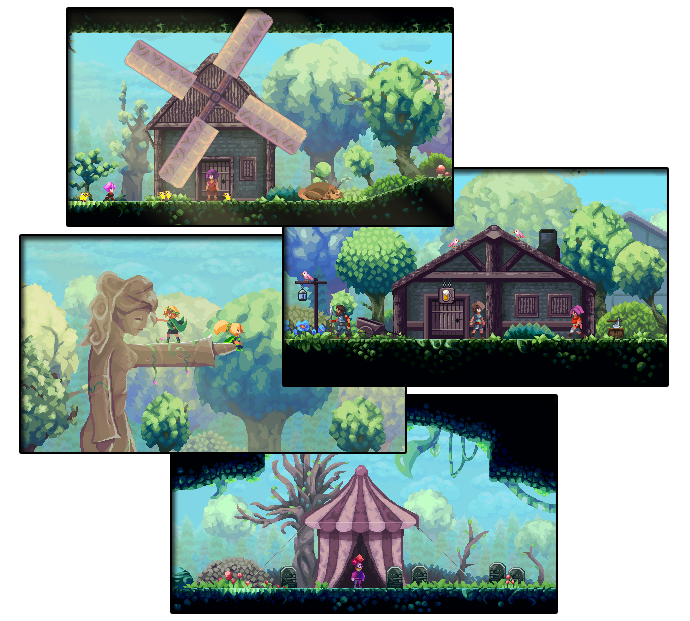 --------
The Game is now on Indiegogo ( https://igg.me/at/keep), I am seeking funds to cover music and to dive into the full-time development so I could finish it in the short period of time.
Works well with Wine.
Detailed wall of text on my personal website - http://nightkeep.rpg2heaven.com/

--------
I hope you will enjoy the demo and I am always open to get more feedback.